From when the first Bundesliga was played, to the highest attendence at a single game, here are 10 facts about the German top-tier.
The 1st ever Bundesliga
The first-ever edition of the Bundesliga, as we know it today, was played in 1963-64 and was won by FC Köln.
Youngest player
Turkish player Nuri Şahin is the youngest player ever to make an appearance in the Bundesliga. He was 16 years and 335 days old when he made his Borussia Dortmund debut in 2005.
Oldest player
Klaus Fichtel became the oldest player ever to play in the Bundesliga. He was 43 years and 184 days when he played his final game for Schalke 04 in the 1987/88 season.
The player with most goals in total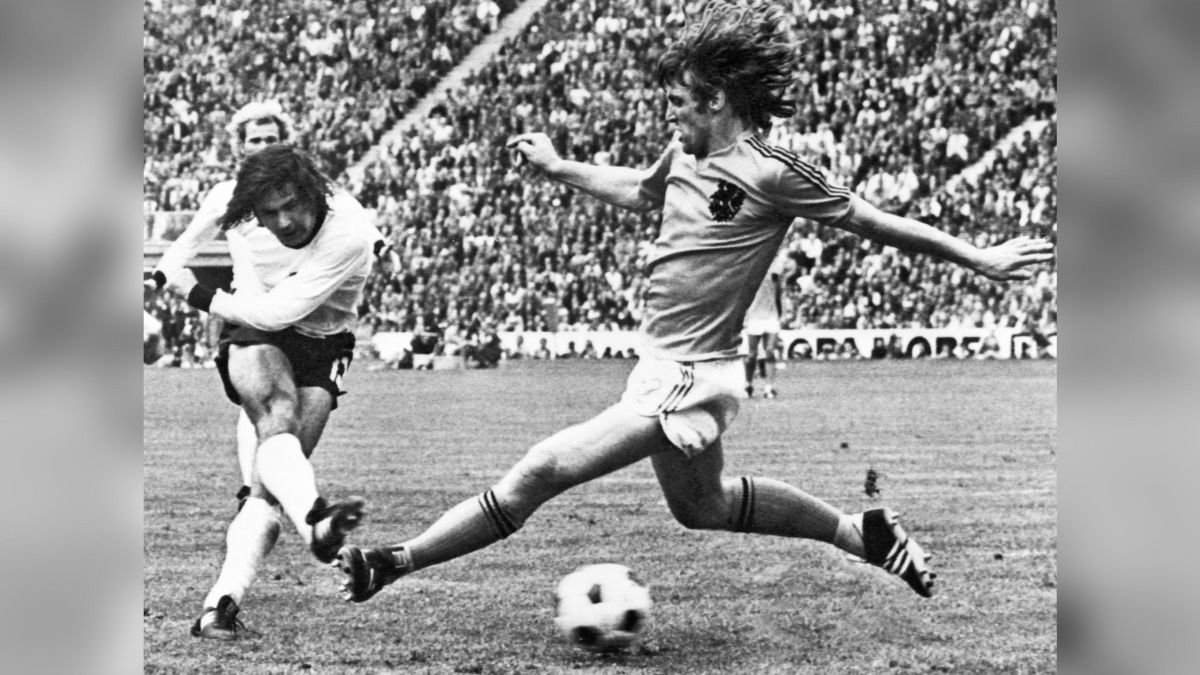 Gerd Müller is the highest-scoring player in the Bundesliga ever with 365 goals.
Most goals in a season
In season 2020/21 Polish striker Robert Lewandowski surpassed the previous record held by Gerd Müller. He scored 41 goals and beat Müller's record by a single goal.
Most goals scored by a substitute
Robert Lewandowski also achieved this feat when he was brought on for Bayern Munich in a match against Wolfsburg in 2015. He scored no less than 5 goals within 9 minutes!
Most appearances
With 602 appearances in total, Karl-Heinz 'Charly' Körbel is the player that has played the most Bundesliga matches. He played for Eintracht Frankfurt between 1972 and 1991.
Most clean sheets by a goalkeeper
Ex Bayern Munich 'keeper Oliver Kahn has the record for most clean sheets by a goalkeeper. He kept 196 clean sheets in 557 games!
Most expensive signing
The highest transfer fee paid by a Bundesliga club is €80 million, which Bayern München spent to sign Lucas Hernandez from Atlético Madrid in 2019.
Highest attendance
88,075 people squeezed into the Berliner Olympiastadion as Hertha BSC faced FC Köln in 1969. This is the highest attendance at a Bundesliga match to date.