One of the reasons the Ultimate Fighting Championship (UFC) is so loved is because you never truly know what's going to happen. From sudden knockouts to absolute wars, fans have seen it all over the last few decades – including a few particularly surprising upsets. Here is our list of the top 5!
5. Rose Namajunas vs. Joanna Jędrzejczyk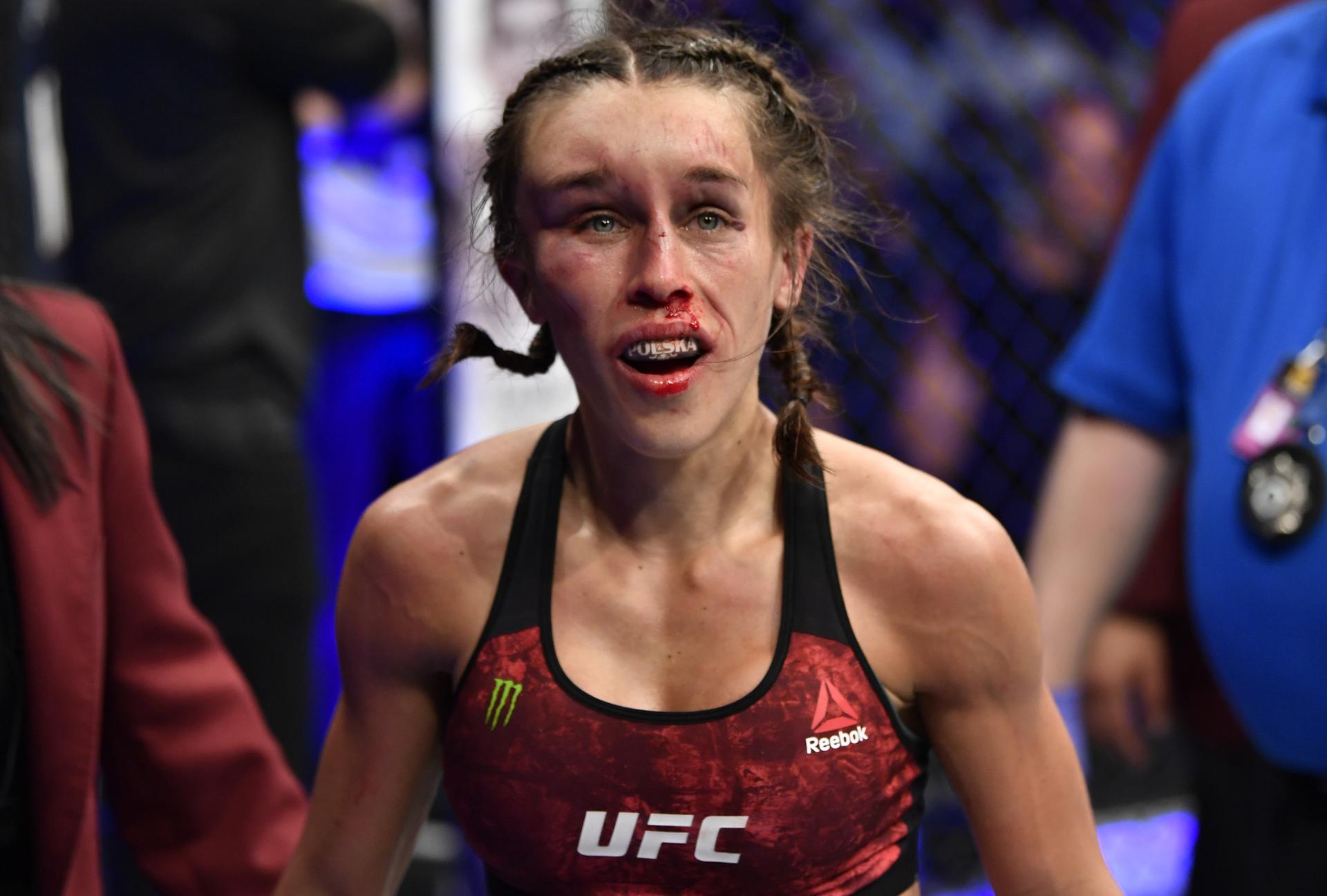 We all knew 'Thug' Rose was good, but they called her opponent 'Joanna Champion' for a reason. Jędrzejczyk was the clear favourite in this one, but early on she could not dictate the pace of the fight, and a left hook to the face took her out early in the fight!
4. Gabriel Gonzaga vs. Mirko Cro Cop
Off the back of his insanely good run, Mirko Cro Crop felt like the heir to the UFC heavyweight throne. However, this was not meant to be.
Unfortunately, he ran into a determined Gabriel Gonzaga who produced a perplexing head kick knockout to vault himself into the title picture.
3. Anderson Silva vs. Chris Weidman
It's hard to believe now, looking back, but this was the beginning of the end for Anderson Silva. Before the fight, Silva was on a 17-fight win streak. He had defended the Middleweight title a record ten straight times. He had begun taunting opponents mid-fight and dropping his hand, daring them to even try to punch him. When he tried to pull the same stunt against Chris Weidman, he was promptly tagged on the chin and knocked out cold.
2. Nate Diaz vs. Conor McGregor
At a time when it seemed like Conor McGregor could do no wrong, he took a huge misstep at UFC 196. Despite being the champion at 145 pounds, McGregor made a bold jump up to challenge the Lightweight champion Rafael dos Anjos at 155 pounds. Diaz, proceeded to completely silence the pro-McGregor crowd by choking Conor out in the second round!
1. Holly Holm vs. Ronda Rousey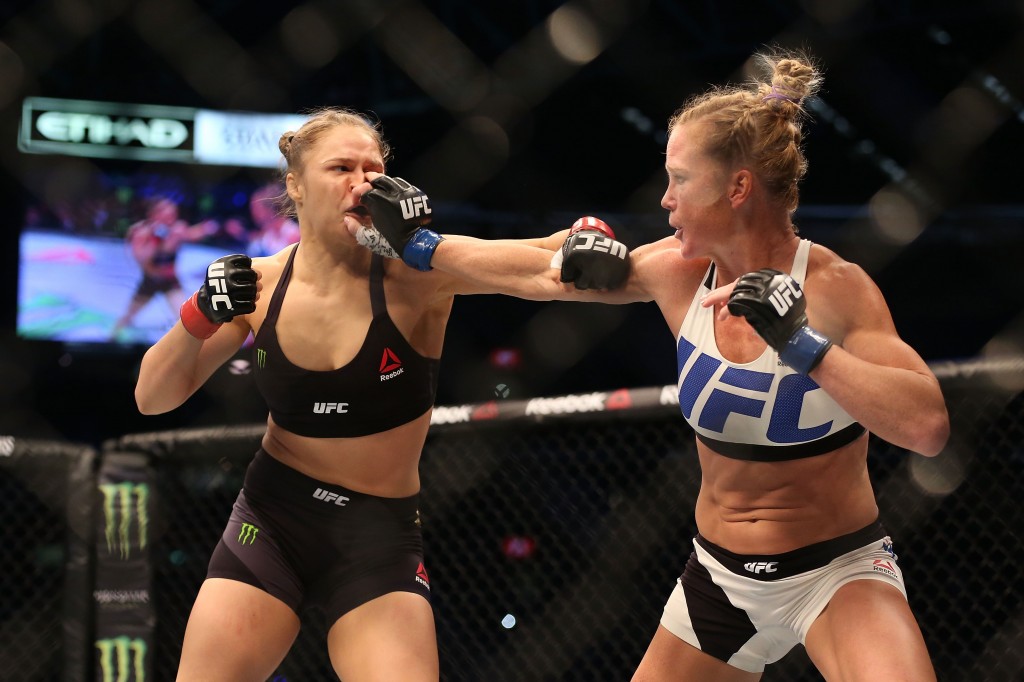 Ronda Rousey was the fighter who finally changed the mind of the President of UFC, Dana White, about allowing women to compete in the UFC. She tore through opponents with ease. Holly Holm was expected to be just another name on Rousey's long list of victims.
Instead she out-classed Rousey with incredible boxing, on her way to a second-round finish via a spectacular head kick. MMA news outlet Sherdog called the fight "2015's Biggest Upset," but it was also one of the biggest upsets in UFC history.