We count down another 3 shocking upsets in UFC history that stunned fans.
3: UFC 46: B.J. Penn vs. Matt Hughes
There was once a time when B.J. Penn was thought to have to potential to become one of the most successful fighters in UFC history, however his inconsistency in big fights held back what could have another wise been a highly victorious career with the UFC. Surprisingly, after losing two fights he decided to join the taller and heavier welterweight division.
Penn faced off against the then-champion Matt Hughes, and everyone thought that this fight was going to be a complete loss for him. Penn was having none of it. Hughes was taken down by Penn early, and once his opponent was on the ground Penn started to really tear into him. After almost five straight minutes, Penn locked in a rear-naked choke and ended Hughes' hopes with only 21 seconds left in Round One.
2: UFC 76: Keith Jardine vs. Chuck Liddell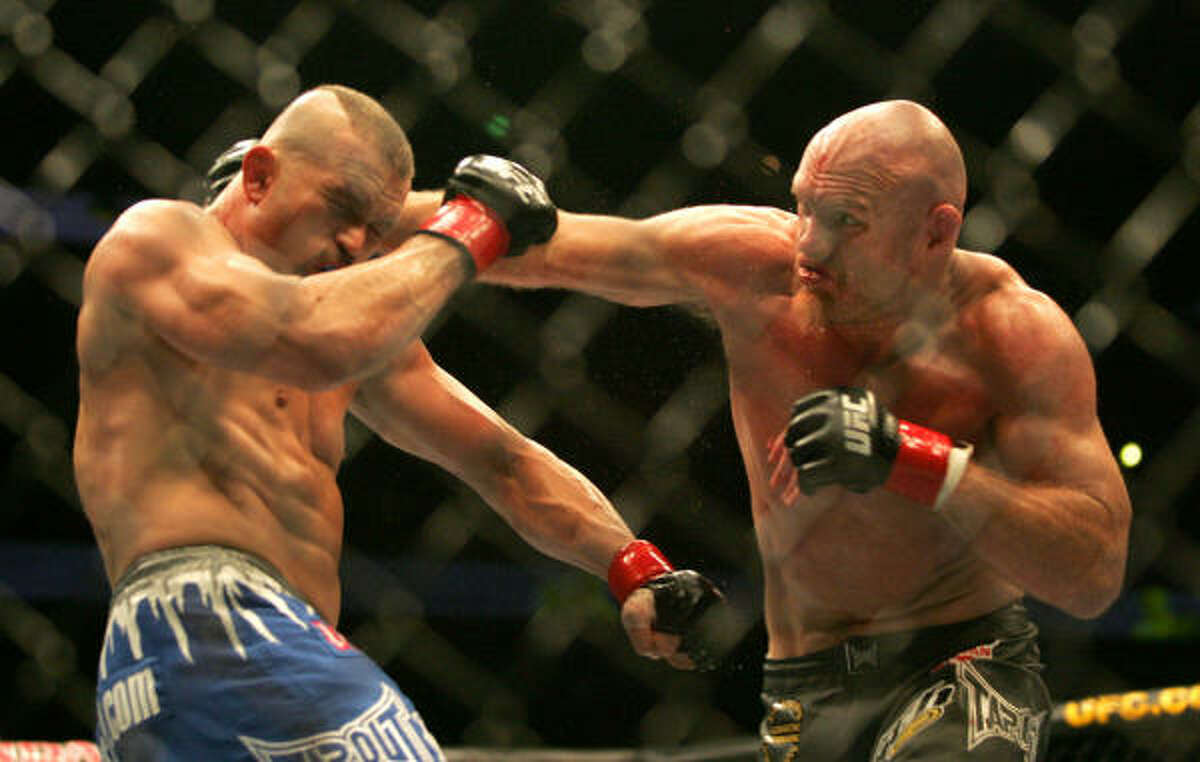 Liddell needed to win this fight, after losing against Quentin "Rampage" Jackson and losing his light heavyweight title, Liddell needed to prove he was still capable of winning. However, Jardine stood in his way to another title shot. Jardine hit Liddell's midsection and legs with a storm of kicks and punches that left the former champion battered.
UFC fans were confident Jardine won easily, but at the end of the fight, the official scoring saw Jardine win by only a split decision. However, the evidence was clear; Jardine put a beating down on Liddell and deserved the win.
1: UFC 69: Matt Serra vs. Georges St-Pierre I
Coming into the fight, Georges St-Pierre was a 1100:1 favorite! The fight was seen as just a formality on the road to St-Pierre's rising stardom in the welterweight division. However, in what is thought of as one of the most shocking upsets in UFC history, Serra smashed Georges St-Pierre's face, knocking him out in the first round! As Joe Rogan approached Serra with the belt after the fight, Serra again proved himself as one of UFC's most eccentric personalities, saying one of the most iconic lines in UFC post-fight history: "Joe, I'm really, really hungry. I was wondering if you and Dana had some humble pie in the back?"