We count down 5 things you might not have heard about British Football Hooligans!
5. Hooligans form 'Firms'
Beginning in at least the 1960s, the United Kingdom gained a worldwide reputation for football hooliganism; the phenomenon was often called the "British Disease". Each team has a 'firm', which is a group of men that participate in hooligan activities – usually fighting other firms. Examples are Chelsea (Chelsea Headhunters), Everton (County Road Cutters), Leeds United (Leeds Service Crew), Middlesbrough (Middlesbrough Frontline), Nottingham Forest (Forest Executive Crew), Manchester United (Red Army), Portsmouth (6.57 Crew), Queen's Park Rangers (Bushbabies), and Tottenham Hotspur (Yid Army).
4. They wear designer clothes
Referred to as 'casuals', these young men often wear some of the nicest designer brands available such as Stone Island, CP Company, Lacoste, Sergio Tacchini, Fila, Hackett, and Fred Perry. It has been said this is in order to avoid the attention of police and to intimidate rivals, and also to make it easier to infiltrate rival groups and to enter pubs.
3. They are the subject of many films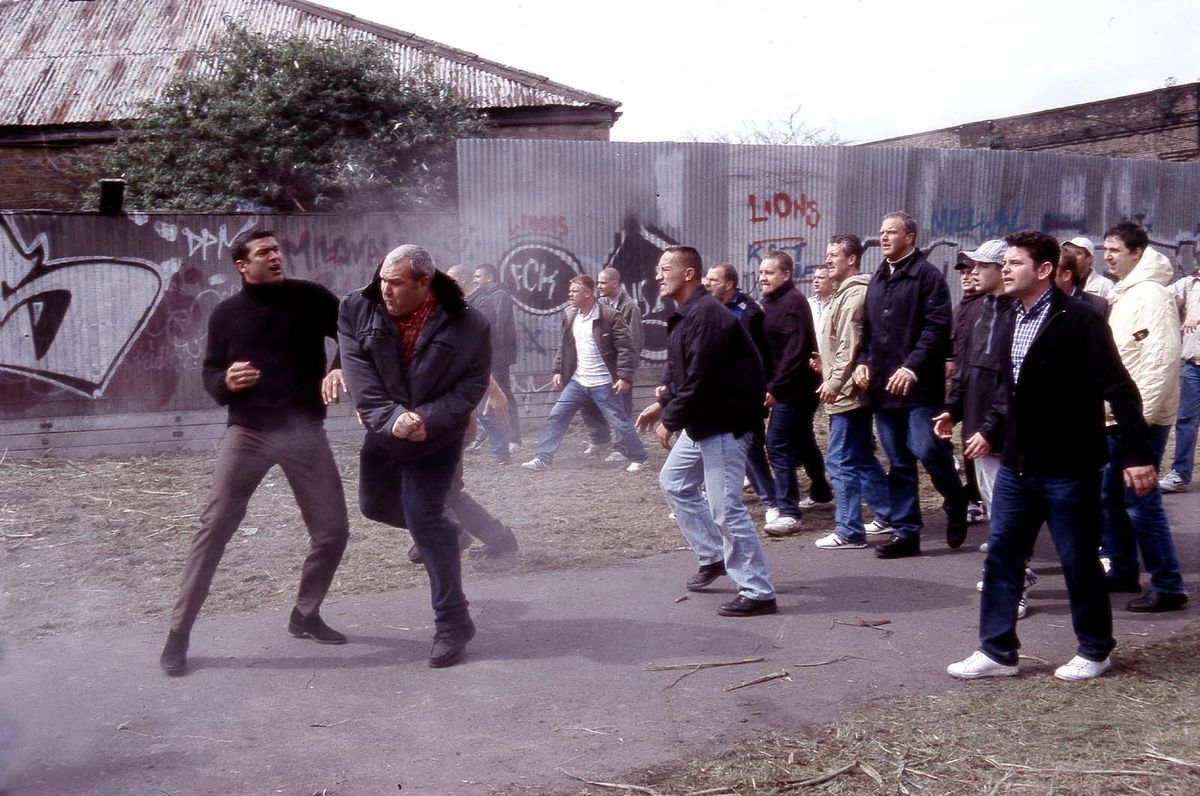 Football hooligans have been portrayed in movies and TV programmes such as 'ID', 'The Firm', 'The Football Factory' and 'Green Street'. Many of these feature actor Danny Dyer who is known to portray "bad boy" or "hard man" roles in films.
2. They commonly get banned from matches
During the 2010 and 2018 World Cups, hooligans had to surrender their passports to stop them travelling to the football. This started in the year 2000 with the Football (Disorder) Act 2000, after which more than 450 supporters were prevented from travelling to Greece for a World Cup qualifier in 2001.
1. Hooliganism dates back to the 14th century
Football violence can be traced back to 14th-century England! In 1314, Edward II banned football because he believed the disorder surrounding matches might lead to social unrest or even treason!