We count down the top three upsets of UFC from 2017! From Josh Emmett's takedown of Ricardo Lamas, to Darren Elkins's shocking third-round comeback against Mirsad Bektic.
3. Josh Emmett v Ricardo Lamas
Josh Emmett said all he needed was one punch to finish the fight, which was against top five featherweight contender Ricardo Lamas. As it turned out, he was right, and the Californian went from relative unknown to legit contender when he landed a left hook that ended Lamas' night and put Emmett's name on the list of fighters to watch in 2018.
2. Daniel Kelly v Rashad Evans
Daniel Kelly was thought to have been the underdog for the most of the nine UFC fights he was a part of up until this point. It was therefore no surprise that the four-time Australian Olympian found himself in that role again when former UFC light heavyweight champion Rashad Evans made his middleweight debut against him in March 2017. However, Kelly kept Evans off-balance all night and the fight eventually resulted in a split decision win that kept the "General of Dad's Army" going strong in the Octagon.
1. Darren Elkins v Mirsad Bektic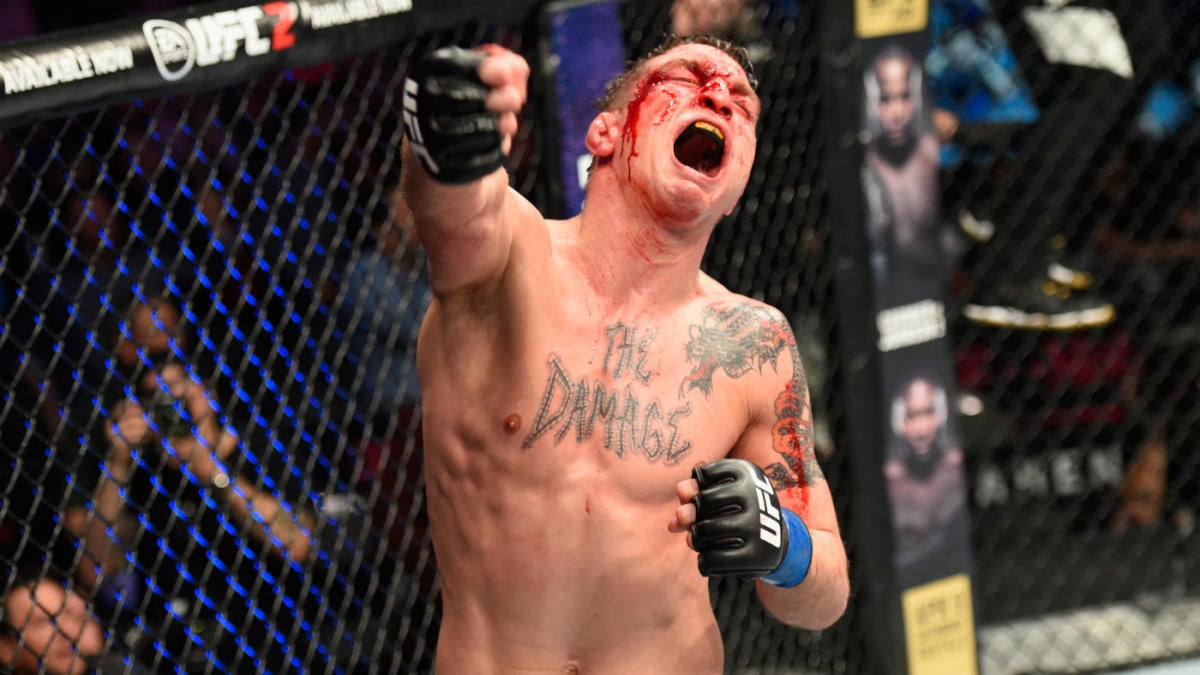 The unbeaten Mirsad Bektic was doing exactly what fans expected from him for or two rounds, as he built a nice points lead over gritty veteran Darren Elkins. Then, in round three, came one of the most shock comebacks of 2017. The bloodied Elkins roared back to knock Bectic out and send the internet into a frenzy. Many commentators have said there are certain things in UFC that can't be taught, and Elkins, at least on this night, had all of those qualities! No wonder they call him "The Damage"!