Both South American giants go into action tomorrow night. Brazil face Venezuela away from home, while Argentina travel to Paraguay. But let's not forget about the always tough to beat Uruguay, who will go up against Colombia.
Argentina currently sit in 2nd place with 18 points behind only Brazil with 24 points in the South American World Cup Qualifying group. Both of them sit at the top even though they played one game less than all the other teams in the group (the match between Brazil and Argentina has been postponed for Covid reasons). This means they really have nothing to worry about and their place in the next World Cup seems nearly certain.
Who does have to worry is Paraguay. They are in 6th place, and if they were to stay there, they wouldn't qualify. But beating Argentina and gaining the all-important 3 points won't be an easy feat. Their biggest hope will be the Newcastle midfielder Miguel Almirón, who was finally able to get permission to play for his country from his club, and he will be eager to show his talents.
That being said, it is obvious who the real favorites are. Argentina won the Copa America only a few months ago, they still haven't lost a single game in the qualifiers, and with Messi, Di Mária, and Martinéz up front, we can't help but expect another Argentina victory.
Let's move on to Brazil. Brazil might have lost the Copa America final to Argentina, but other than that, they are basically unstoppable. If we were to overlook this loss, we would have go all the way back to 2018, when they lost to Belgium in the World Cup quarterfinals. Since then they have been only winning, with a draw showing up here and there.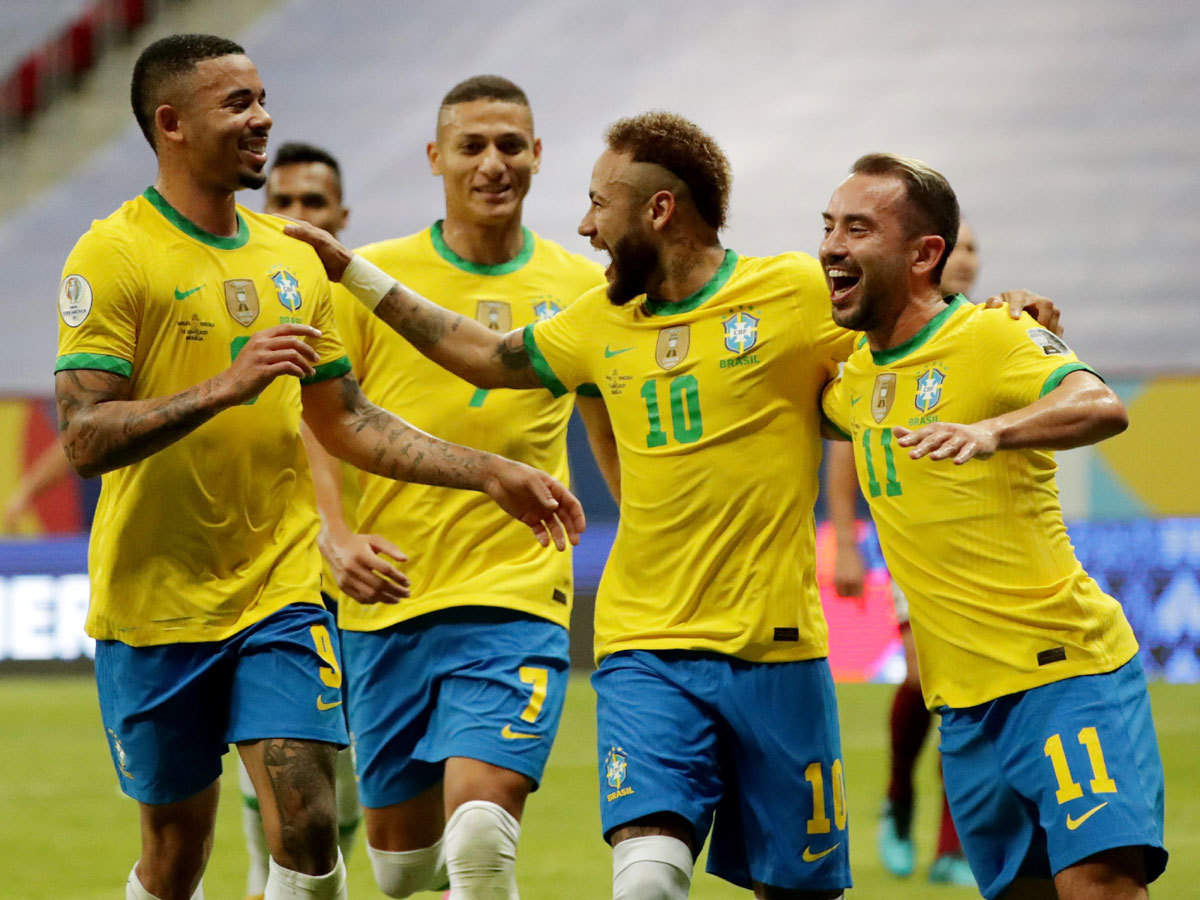 In the ongoing World Cup qualifiers, Brazil gained 24 points out of 24 possible! And who stands at the other end of the group table? Venezuela, their upcoming opponent. Venezuela only managed a single win and a single draw so far, they lost all the other matches. This gives you an idea of how their form is like at the moment. Our prediction is an easy win for Brazil accompanied by a great show from Neymar, Jesus, and Vinicius Jr.
The last match we wanted to mention is a fight between Uruguay and Colombia. Uruguay are doing reasonably well as they occupy 3rd place in the group, while Colombia are only 2 points behind in 5th place. Last time these two met was in July in the Copa America quarterfinals, and the fight had to go all the way to penalties where Colombia managed to snatch the win. But the teams are very closely contested and we think we might be looking at a draw this time.