With the World Cup coming to Qatar in 2022, we look at some of the most incredible stadiums which will host the Finals!
1. Khalifa International Stadium

With a capacity of 40,000, this stadium was inaugurated in May 2017, being the first World Cup stadium to be finished. With incredible sight-lines and a four-star rating from the Global Sustainability Assessment System (GSAS), the stadium is one of the most technically advanced used in a World Cup to date!
2. Al Khor
Fans arriving at this 60,000-capacity arena will have never seen anything like it. A giant tent structure will cover the entire stadium, located in the northern city of Al Khor. The stadium will host the opening match of the World Cup and fixtures right through to the semi-finals. The stadium takes its name from bayt al sha'ar – tents historically used by nomadic peoples in Qatar and the Gulf region.
3. Al Wakrah Stadium
With a capacity of 40,000. and setting set up to host 5 group matches and 1 round of 16, the Al Wakrah stadium has been called one of the most beautiful stadiums which will see football in this World Cup. The stadium features a curvy postmodernist and neo-futurist design, with the appearance of the roof inspired by the sails of traditional Dhow boats, which are used by pearl divers from the region.
4. Lusail Stadium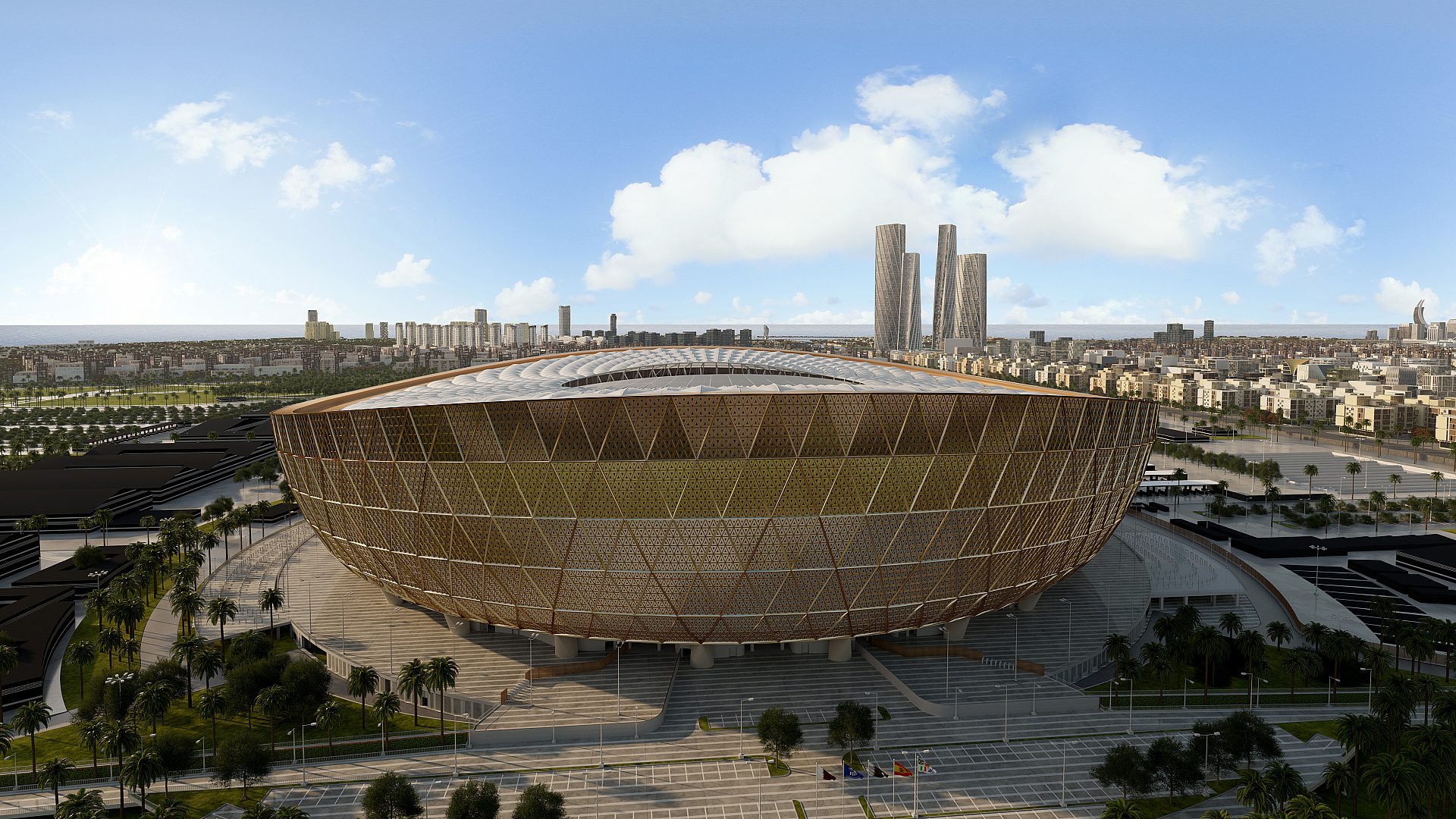 The 80,000 seat Lusail Stadium will be the crown jewel in Qatar's World Cup, being used for the World Cup Final which will be watched around the world by billions. The design of this magnificent stadium is inspired by the traditional fanar lantern, while its shape and facade are meant to reflect the decorative designs on traditional bowls. It is planned to have more press boxes, refreshment centres, and toilets than any other stadium in the world!