Turkey last qualified for a World Cup all the way in 2002 (and they interestingly finished in a reputable 3rd place). They would very much like to repeat the feat, but Norway stand in their way. Can they get the vital 3 points in Istanbul and move up the table?
Turkey were doing rather well in their qualification matches all the up until the last one, when they met the Netherlands who utterly humiliated them 1-6 and snatched up the first place of the group from them. But this result really wasn't much of a surprise if we look at how Turkey were doing during Euro 2020. Not only did they not make it out of the group stage, but they only managed to score a single goal, and they lost all three of their matches.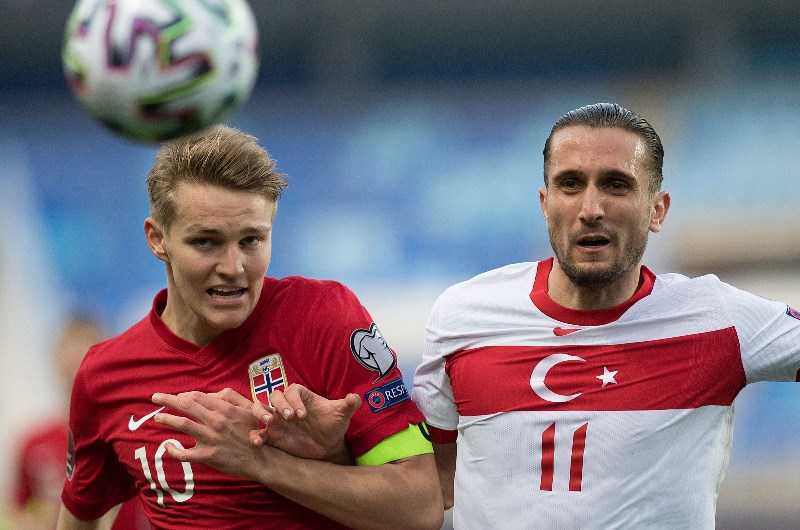 Their last loss against the Netherlands might have been the wake-up call Turkey needed. They hired a new manager, German Stefan Kuntz, who had some great success coaching the Germany U21. He won the U21 European Championship in 2017 and in 2021, and made it to the finals in 2019. He could become the difference-maker. Expectations are certainly high from Turkey's fans and the players. Turkey's team has plenty of young talent, both offensive and defensive. All they need is to get organized, and it will be interesting to watch Kuntz on Turkey's bench for the first time tomorrow.
The momentum is on Turkey's side, as Norway are going to miss several of their key players because of injuries, most notably their main striker and Dortmund superstar, Erling Haaland. Joshua King, Alexander Sorloth, and Kristoffer Ajer are also expected to miss the game.
We won't see Söyüncü, Kabak, or Orkun Kökçü on Turkey's roster as they are all suspended, and Karaman is out with a fractured finger.
Turkey is not Norway's favorite opponent as they only beat them once so far, and never when playing them in Turkey. Looking at all the facts mentioned above, we would place our bets on Turkey coming out of this match with a victory.