What are the most insane transfers in the history of football? Let's examine six of the most earth-shattering!
Eric Cantona (Leeds United to Manchester United, 1992)
This spur-of-the-moment decision from Eric Cantona to move to Old Trafford left many scratching their heads. Traditionally, Leeds were the biggest club in Yorkshire and Manchester United were the biggest club in Lancashire. The thought of any player moving from one club to another was unthinkable because of the historic rivalry between the two counties. However, Cantona did make the move and went on to become one of the most recognised and well-loved players in Premier League history!
Carlos Tevez (Manchester United to Manchester City, 2009)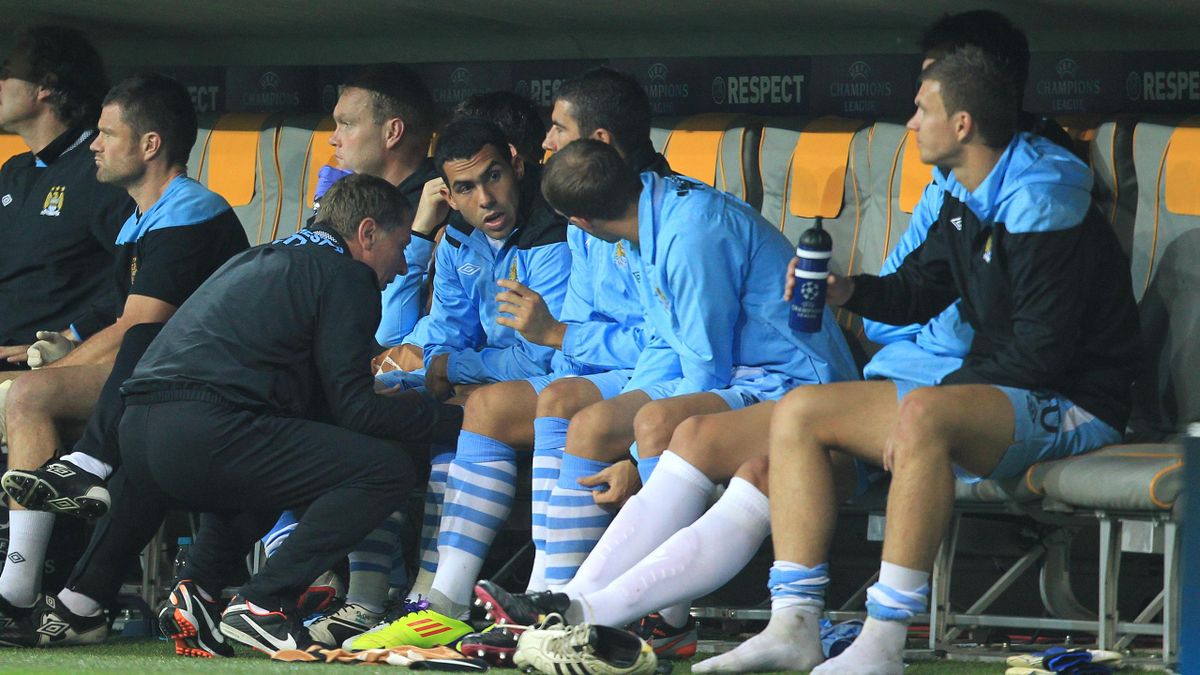 In Manchester, moving from one of these clubs to the other is something you just don't do. At the time, Carlos Tevez was considered to be one of Manchester United's most important senior players. After winning everything with the Red Devils, it was surprising to everyone that he would move to Manchester City. However, his soulless attitude towards his football failed to win over the Etihad faithful and the worst thing for most City fans was when he refused to come on as a substitute during a Champions League match against Bayern Munich.
Luis Figo (Barcelona to Real Madrid, 2009)
Moving from one side of El Clasico to the other is a brave move in Spanish football. Unsurprisingly then, Luis Figo's transfer was met with an extremely hostile response from the Nou Camp faithful. His return to Barcelona, wearing the white of Madrid in 2001, was one of the most antagonistic receptions ever given to a player. Figo was met with a barrage of cigarette lighters, oranges, and bottles being thrown at him every time he touched the ball. A year later, a pig's head was thrown at him as he went to take a corner!
Julien Faubert (West Ham to Real Madrid loan, 2009)
This transfer had everyone stunned as simply nobody saw it coming. Sky Sports pundit Paul Merson was definitely surprised by the news. Having been informed by Jeff Stelling that the Frenchman would be making the move to the Santiago Bernabeu, he said: "Who's his agent? He should be knighted by the Queen!" It's hard to disagree with this, as West Ham were occupying a mid-table spot at the time. Faubert failed to set the world alight with the Galacticos and played just 52 minutes of competitive football. He also appeared to fall asleep on the bench in a competitive game against Villareal!
Sol Campbell (Tottenham Hotspur to Arsenal, 2001)
After openly stating he was staying at White Hart Lane, the world of football was shocked when the club's then-captain became the first player to move to Arsenal from Spurs since Pat Jennings in 1977. To this day, the reasons for his move are still baffling and the fact he allegedly didn't understand the fuss it caused is equally strange. His reception as an Arsenal player from Tottenham fans was bordering on brutal, with calls of 'Judas' and huge banners being unveiled by supporters telling the story as to what they thought about his decision.
Dale Jennings (Tranmere Rovers to Bayern Munich, 2011)
Dale Jennings was a League One footballer at the beginning of the 2010s, after breaking into Tranmere's first-team. The winger would have been excused for thinking that a possible move to the Championship could have been on the cards. Amazingly, Bundesliga behemoths Bayern Munich expressed their interest by swooping for Jennings. Unfortunately, injury hampered his development at Bayern. He went on to endure grim spells at Barnsley and MK Dons and is now playing as a forward for Northern Premier League team Ramsbottom United.