These two nations already played each other 197 times! They were actually the first-ever finalists in the first-ever World Cup in history all the way back in 1930. While Uruguay got the win back then, Argentina are arguably the better team nowadays.
Argentina faced Paraguay in their last match on Friday and even though they controlled the ball for pretty much the whole duration of the bout, it still finished in a dull 0-0 draw. But basically the same can be said about their upcoming opponents tonight. Uruguay last faced Colombia and despite the fact that Uruguay created a lot more chances, they were not able to score despite having Suarez and Cavani up front and the game also finished 0-0.
Looking at their South American World Cup qualifying table, we have to say that it will be Uruguay who are under pressure to earn 3 points. Argentina sit rather comfortably in 2nd place with 19 points and a game in hand, while Uruguay are in 4th with 16 points and they do need this win to solidify their position near the top of the table.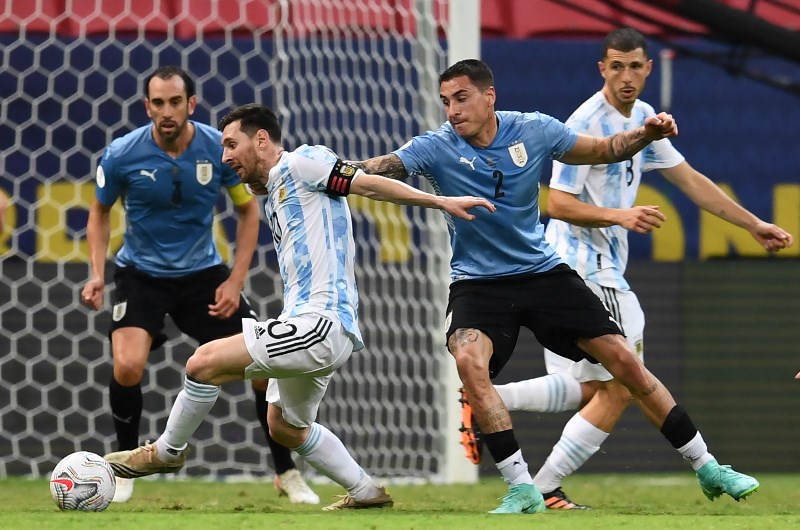 It has been a while since the last time Argentina suffered a loss. And it has been even longer than that since they suffered a loss at home. Last time these two met was in June during Copa America (which Argentina went on to win) and Argentina came out on top 1-0. But the result doesn't really tell the whole story as Uruguay were unable to get even a single shot on net while Argentina tested their opponent's goalkeeper 6 times!
Keep an eye on Uruguay veteran defender Diego Godin who might be making his 150th international appearance and he is certainly going to try extra hard to keep his opponent's attackers at bay to make the milestone that much sweeter for him. With Messi captaining Argentina though, this won't be an easy feat at all.
Considering Argentina aren't playing under as much pressure as Uruguay, and they are at home tonight, we think they will win this one 1-0.