Which players have played for the most different club teams in the course of their careers? Do you know any of them?
Lutz Pfannenstiel – 27 Clubs
Lutz Pfannenstiel was a German goalkeeper who holds the record for being the first footballer to play for a professional side in each of the six FIFA confederations.
Pfannenstiel played for a total of 27 different clubs! In his 20-year career, he featured for teams around the world, including outfits in Germany, England, Singapore, United States, South Africa, Finland, Malaysia, Belgium, Brazil, Canada, Namibia, Norway, Armenia, New Zealand, and Albania!
John Burridge – 29 Clubs
John Burridge was another goalkeeper. Incredibly, his career spanned the 30 years between 1967 and 1997. During that time, he played for 29 different clubs! He competed in 771 domestic matches, and his longest stay was at Blackpool. Burridge also enjoyed success during his time at Newcastle United and Aston Villa.
During his short stint at Manchester City, he became the oldest player ever to appear in the English Premier League. He was 43 years, 4 months, and 26 days old at the time!
Burridge now works with Indian Super League club Kerala Blasters. He is a goalkeeping consultant and senior goalkeeping coach for the Blasters' goalkeeping academy.
Sebastian Abreu – 31 Clubs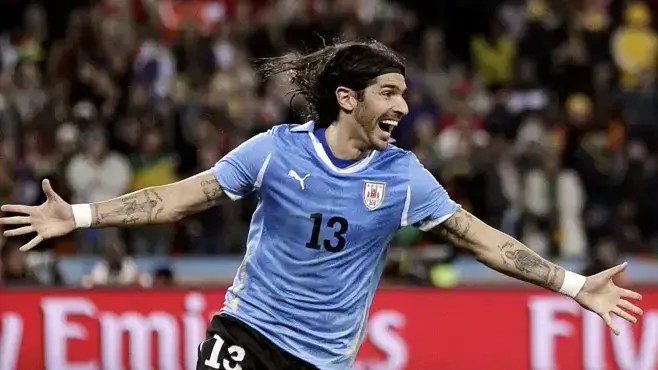 Sebastian Abreu was a top Uruguayan striker who played for 31 clubs in 11 countries. This is a world record and is recognised as such by the Guinness Book of Records!
In the course of his 24-year career, Abreu took the field for numerous Latin American clubs in Uruguay, Argentina, Chile, Mexico, and Brazil. He also featured in Spain with Deportivo La Coruña and Real Sociedad, as well as Aris Thessaloniki F.C. in Greece and Beitar Jerusalem in Israel. Abreu was also a regular for the Uruguayan national team. He earned 70 caps and netted 26 times for La Celeste.
The striker now plays for Olimpia de Minas in the Campeonato Minuan amateur league in his South American homeland.