Let's have a look at some of the most interesting, bizarre, fun, iconic, and unique football shirt designs in the history of the sport! These are only our favorites, so don't forget to let us know which did we miss out on in the comments below and perhaps you might see them in Part II!
10. Netherlands (1974)
Let's kick it off with a classic. The Netherlands national football team are known as Oranje. Why? Historically the nickname is based on the reigning house of the Netherlands, House of Orange-Nassau, but these days the nickname is truly remembered because of the distinctive orange color of their jerseys! We chose the 1974 iteration because the Netherlands team led by the legendary Johan Cruyff were something else, despite not winning the World Cup!
And did you know that Cruyff, having only just moved to Barcelona, and having been sponsored by Puma, tore one of the three stripes on top of the orange shirt off, because it was sponsored by Adidas, Puma's top rival?
9. Mexico (1998)
What we usually see from kit designers is a careful iteration of the designs of the past with only tiny changes being made. Not here. Mexico went full-on as they embraced the local arts and culture to include an Aztec god design on their whole shirt. The kit was unfortunately unhelpful in bringing any success to the team in the 1998 World Cup – they got defeated by Germany during the round of 16.
8. Boca Juniors (1981)
Easily the most recognisable kit of any Argentinian team. The iconic combination of blue and yellow worn by none other than Diego Maradona at his best! And why blue and yellow? The story goes that the team was based around the Buenos Aires docks, and the first ship that came in was a Swedish one, with the Swedish flag glowing on top.
7. CD Palencia (2016)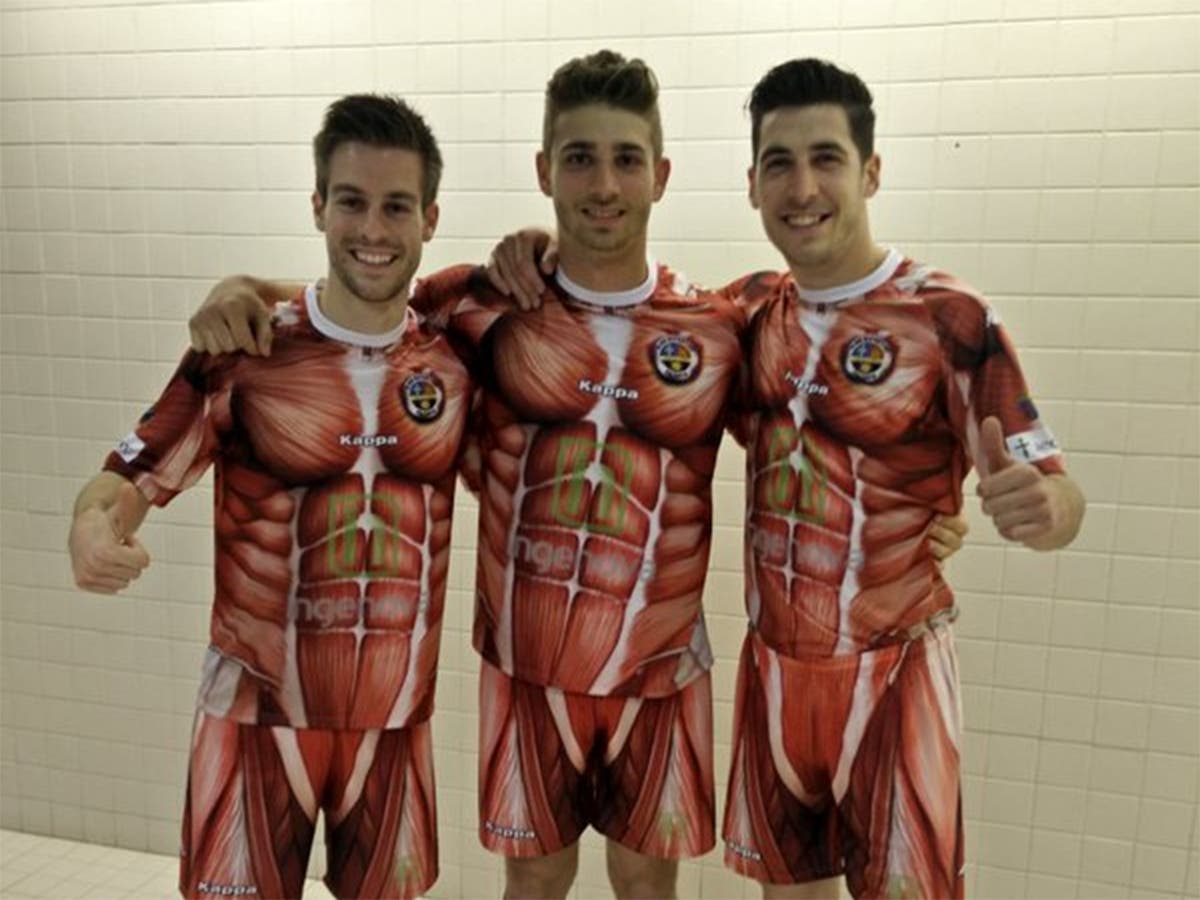 Having gone through a couple of classics, let us have a look at possibly the weirdest most disturbing jersey to be ever worn in a football match! The Spanish team came out with a kit made by Kappa which represents human anatomy, basically, it is a body without skin! The team also came up with an accompanying hashtag #Nosdejamoslapiel which loosely translates into "We give our skin".
6. Nigeria (2018)
While France dominated the 2018 World Cup football-wise, Nigeria certainly took home the trophy for the coolest jersey! The buzz was wild as all the media around the world took notice of the green striped shirts. The zig-zag design was both modern and retro at the same time and people kept queuing up in front of Nike's stores to get their hands on it!
Come back next week to see what other kits could have the football fans laid their eyes on in the past!