It's cricket's answer to Messi or Ronaldo! These two will face-off in the T20 World Cup on October 24th at the Dubai International Stadium. Who will come out on top?
Virat Kohli – India Captain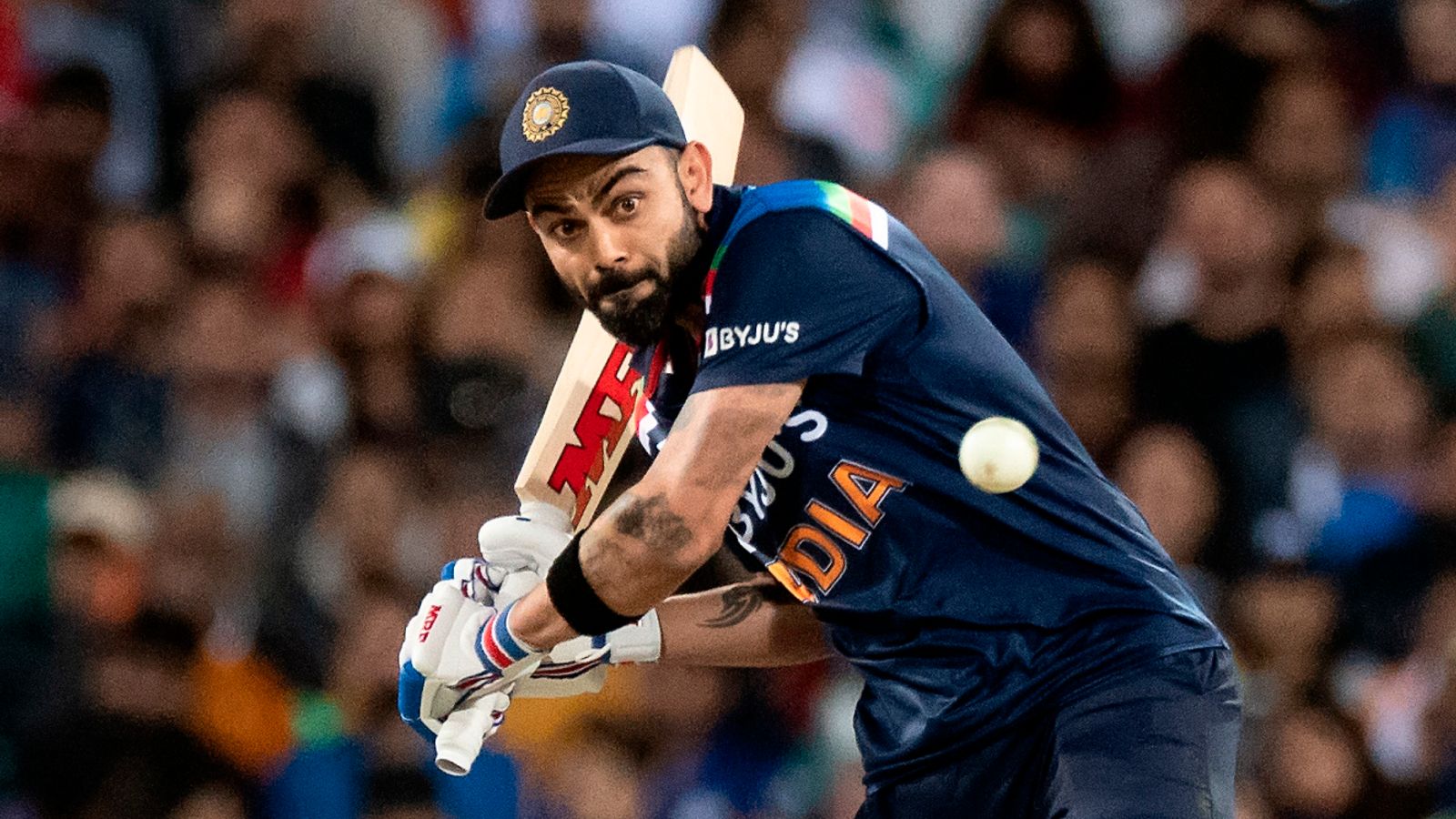 Virat Kohli originally hails from Delhi. He is an unbelievable talent with a cover drive to kill for. Kohli was always destined to be India's next big batsman when the likes of Sachin Tendulkar, Rahul Dravid, and VVS Laxman began to retire. However, Kohli wanted to be more than his predecessors. The man from Delhi wanted to be a captain that the opposition would be in awe of and a cricketer whose presence would raise the intensity of every contest. He competes each moment, lives every ball, and makes sure he has the strength and fitness to do so. He is widely credited for changing the fitness culture in Indian cricket and introducing endurance tests as a criterion for selection.
The Indian skipper averages 52.6 in T20 cricket. He has racked up 3159 runs in the format and has a highest score of 94.
Babar Azam – Pakistan Captain
This likable 26-year-old from Lahore, also known for his beautiful cover drives, has caught the attention of a cricket-starved nation. His rise in international cricket could not have come at a more useful time for Pakistan. A void was created several years ago following the retirements of batting superstars like Misbah-ul-Haq and Younis Khan. Babar stepped up, marrying beauty with substance, and became the Pakistan captain in all formats. The fact that as a Pakistani, he does not feature in the Indian Premier League has meant that he is still possibly underrated. However, he has been proving the doubters wrong with excellent levels of consistency recently.
Babar currently averages 46.9 with the bat in T20 cricket. He has amassed 2204 runs and has a highest score of 122.
So, who is better?
It's a difficult one to call. By sheer weight of numbers, Kohli is the superior batsman. However, the Pakistani captain is 6 years younger and has therefore had less time to make records. Babar also has a higher top score in the format where these two cricket-mad nations will meet in a week's time!