Watford welcomed Liverpool at Vicarage Road yesterday afternoon only to watch them completely control the game. Firmino led The Reds with a hat-trick while Salah and Mané scored one each.
Before the game, a lot has been said about the new Watford manager, Claudio Ranieri. After the game, all the spotlights moved on to the Liverpool attacking trio. Liverpool took hold of the game early on and they wouldn't even let Watford have the ball. The Reds had 77 % possession of the ball, and they had 19 shots, 8 of which went on or into the net. Watford got outplayed in all aspects of the game.
Sadio Mané was the first one to score in the 8th minute of the game after a gorgeous outside-foot pass from Mohamed Salah. The ball bent around two defenders and ended up right on the foot of Mané who only had to angle it to put it in. The goal marks an important milestone for Mané as it is his 100th in the English Premier League (EPL).
Liverpool continued on with a second goal in the 37th minute. Quick two passes between Liverpool players and the ball ended up right in front of unguarded Roberto Firmino who easily put it into an empty net.
Salah kept testing Ben Foster several times with accurate and powerful shots, but the Watford goalkeeper wouldn't give up so easily. The third goal of the game was another classic from Firmino, who is always at the right place at the right time, a simple poacher's tip-in.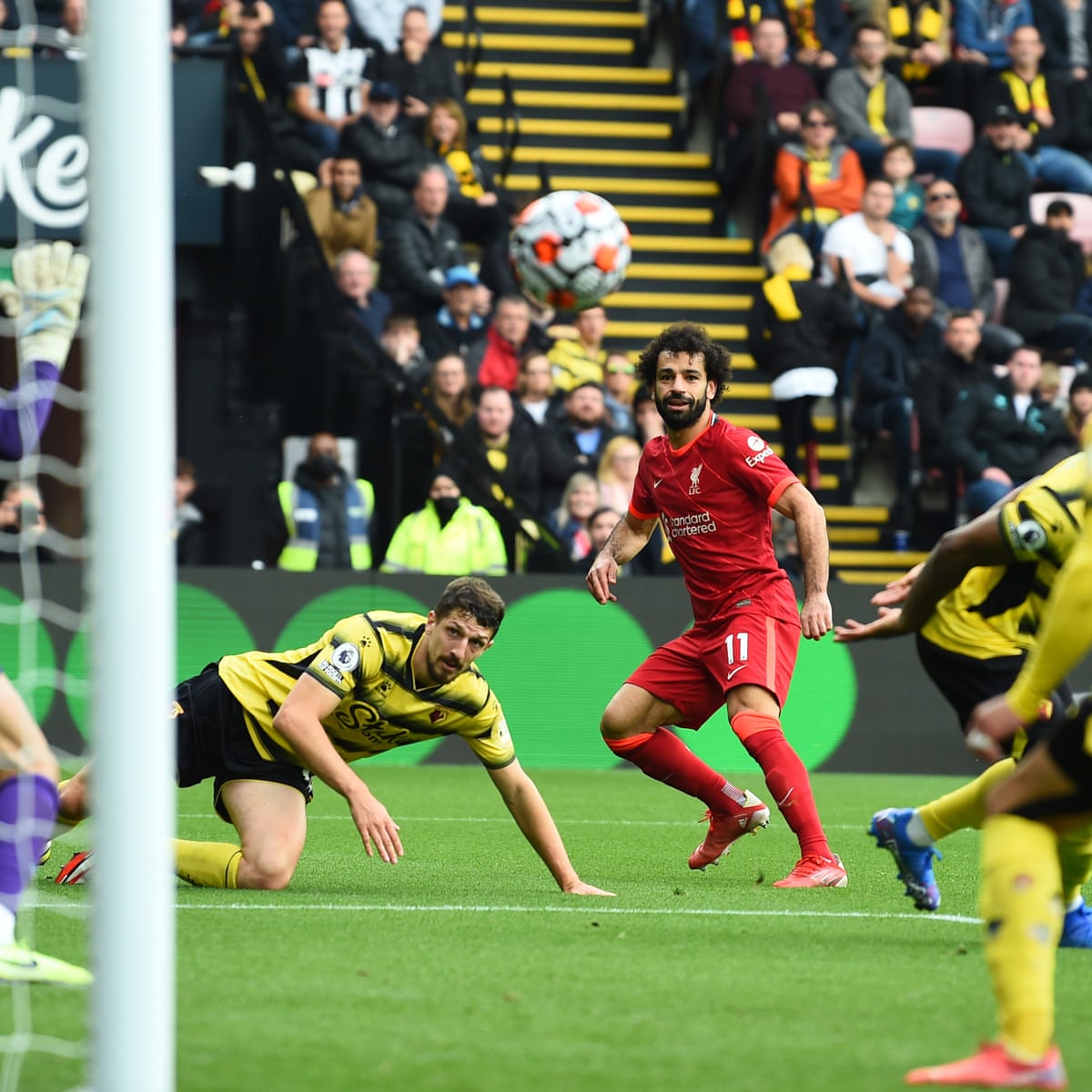 Salah showed the fans some of his magic in the 54th minute of the game in what very much resembled his recent goal of the season nominee against Manchester City. He by himself embarrassed several Watford defenders and elegantly placed the ball into the net. "You could see how the team celebrated the goal, everyone realised it was something special," commented Liverpool manager Jürgen Klopp after the game.
Finally in the last minutes of the game, Firmino finished his hat-trick with yet another lovely tap-in to make it 5-0 in favour of Liverpool. They now sit in 2nd place on 18 points, one point behind Chelsea. Watford are getting dangerously close to relegation spots as they now occupy 16th position with 7 points.