Let's continue our two-part series on the most interesting, unique, stylish, or just plain bizarre football shirts ever! Check the first part here if you haven't already: https://sportdaily.et/blog/2021/10/16/top-10-football-kits-ever-part-i/.
5. Cultural y Deportiva Leonesa (2014)
Last time we mentioned one of the oddest football kits ever, and we thought we might as well kick off Part II with another bizarre shirt. Actually, is it even a shirt, isn't it a suit? Spanish team Cultural y Deportiva Leonesa unveiled their tuxedo-like kit in 2014, possibly hoping to bring some more elegance into football! Have they succeeded? 
4. West Germany (1990)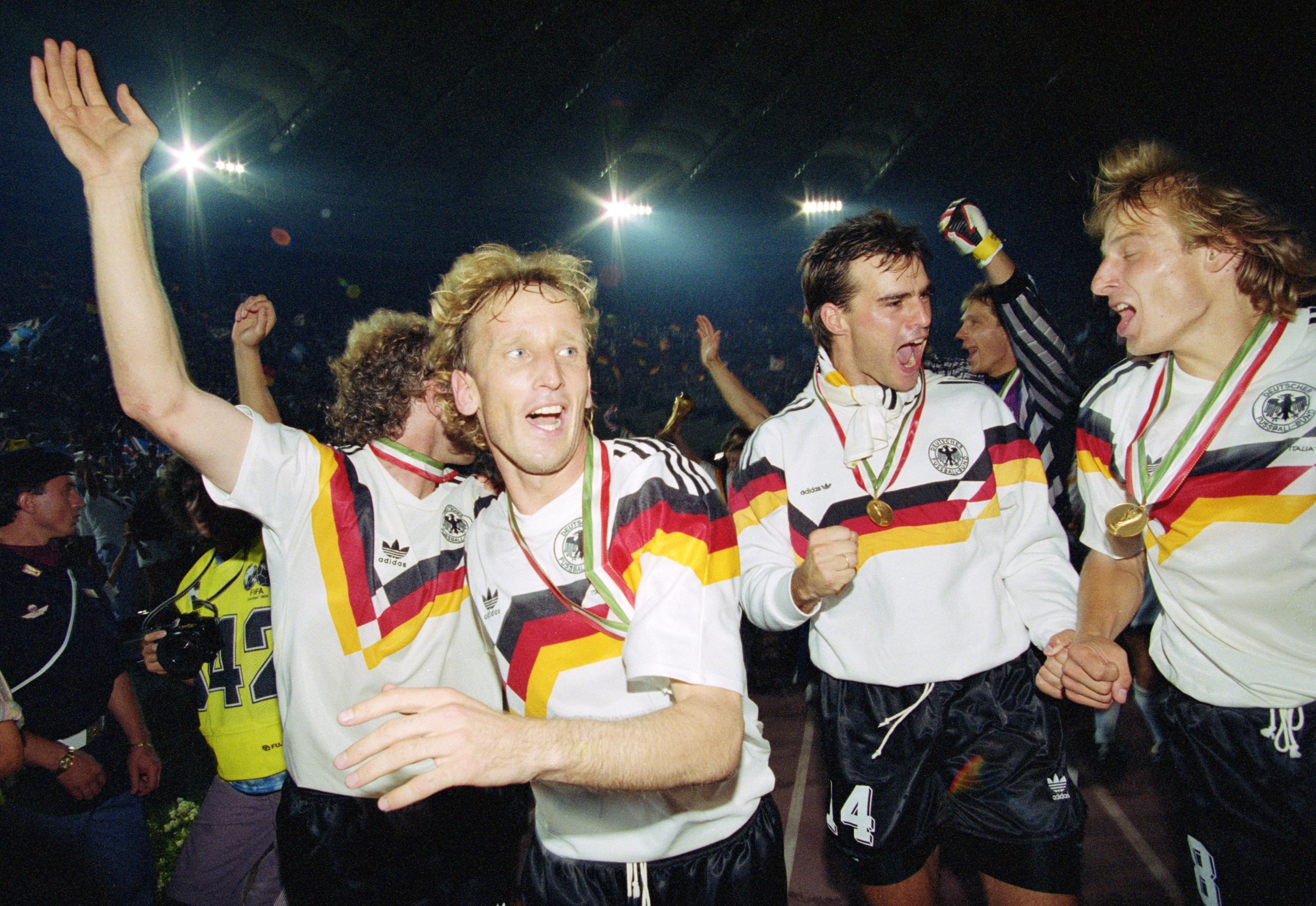 This is an iconic German shirt, white, with the flag's colours – black, red, gold – spreading across the chest in interesting geometric shapes. Minimalist, yet modern. This is the shirt that brought Germany success at the 1990 World Cup in Italy as they brought home the winning trophy! The shirt was revived, or rather reimagined, in 2018 in pure black and white. But this new reinterpretation did not bring them any luck, as the Germans didn't even make it into the play-offs at the 2018 World Cup, and finished dead-last in their group.
3. Colorado Caribous (1978)
We couldn't help ourselves, and we had to mention another one of the strangest uniforms in sports history! Colorado Caribous set up shop in Denver in the 70s and they immediately caught everyone's attention. Not with their performances, but rather with their kits. Kits that feature fringes! The shirts were voted the worst soccer uniform in history in 2009, but we think that is pretty harsh. They served their purpose after all and brought a lot of attention to the newly-founded team!
2. AC Milan (1988)
AC Milan were dominating European football at the end of the 80s with the likes of Marco van Basten and Frank Rijkaard at the top of their game. And the kits? Not only are they iconic, but they are also pretty scary, aren't they? The simple combination of black and dark red stripes must have haunted their opponents for years to come!
1. Brazil (1970)
When someone mentions the Brazilian national football team, these are the shirts that spark in everyone's mind. The classic combination of blue shorts and golden shirts with small flashes of green. Worn by none other than the best player ever, Pele, and arguably the best team of all time, the 1970 Brazil, the winners of the 1970 World Cup.
Which shirts did we leave out? Let us know in the comments and maybe we will come back to this series sometime in the future!