Our series on the history of the English Premier League (EPL) continues with a look at what happened in seasons 2011/12 and 2012/13! Could Ferguson's Manchester United be beaten?
The 2011/12 EPL season was the 20th season of the competition. This was the season when Manchester City first announced themselves to football's greatest league with their first top-flight triumph since 1968! Their victory made them only the fifth club to win the EPL in the competition's two-decade history. They lifted the trophy on the final day of the season when they defeated Queens Park Rangers. The blue half of Manchester finished level on points with local rivals Manchester United, but with a superior goal difference of 8 goals, they became the first club to win the EPL in this way! United's Robin van Persie was the league's top scorer with 30 goals.
The teams that lost their respective relegation dogfights in 2012 were Blackburn Rovers, Bolton Wanderers, and Wolverhampton Wanderers. All three would start the 2012/13 campaign in the Championship.
In season 2012/13, the red half of Manchester came flying back to storm to their 13th EPL title and their 20th English top-flight success overall. They won the league when they beat Aston Villa on the 22nd of April. This was the first time that the EPL had been settled in April since Chelsea won it in 2006. Manchester United's Robin van Persie top-scored again with 26 successful strikes.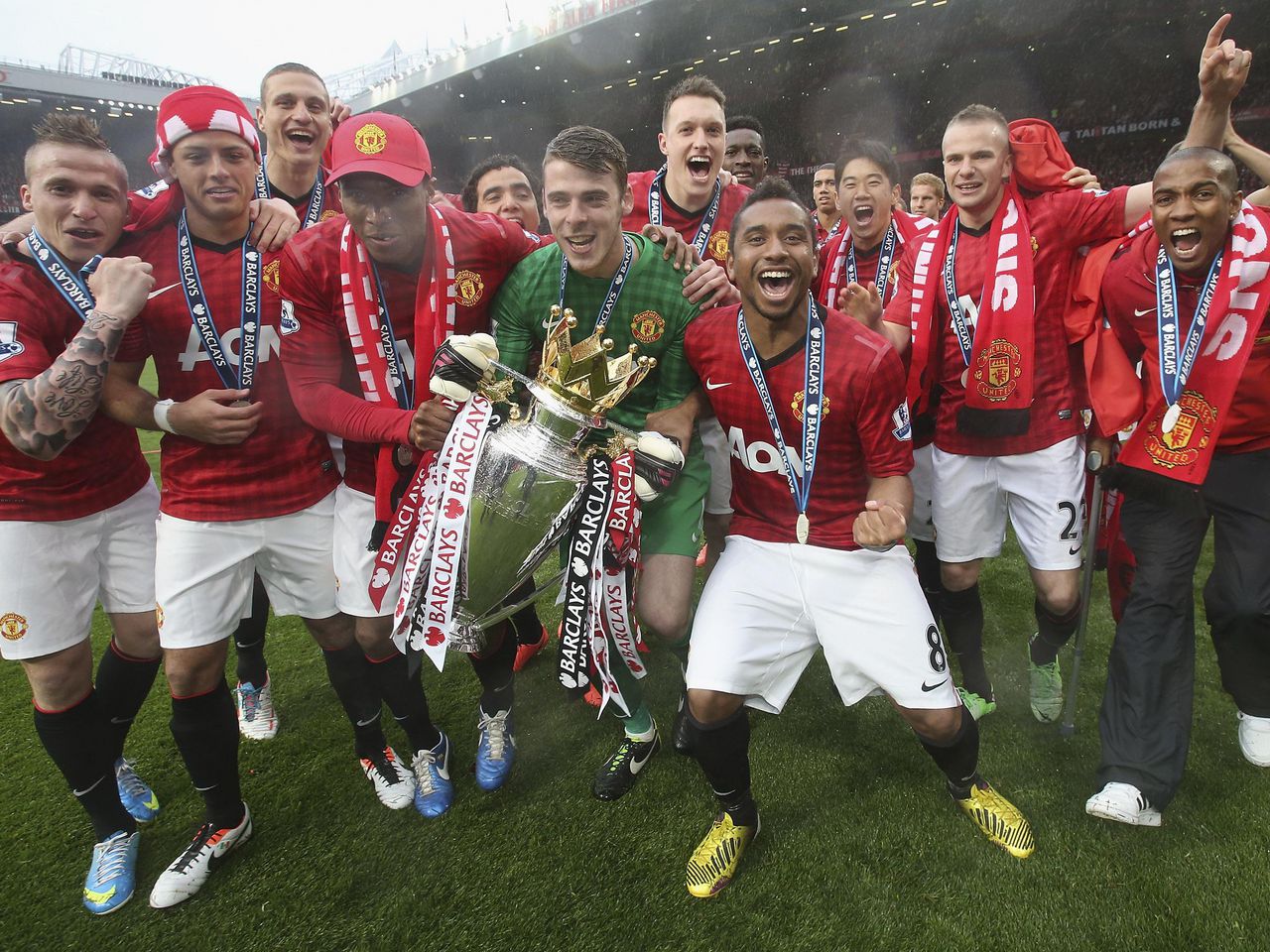 At the wrong end of the EPL table that year, Reading and Queens Park Rangers were the first clubs to be relegated, after they drew 0-0 with each other in April. Wigan Athletic then became the first club to win the FA Cup and be relegated in the same season, when they went down to a 4-1 defeat to Arsenal in May.
To be continued…