On a Monday night in March 1971, Joe Frazier beat Muhammad Ali in what was called the 'Fight of the Century' at Madison Square Garden in New York City
Joe Frazier beat Muhammad Ali in the 'Fight of the Century' in March 1971 to become the greatest boxer on the planet in a fight which commentators said 'stopped the world'.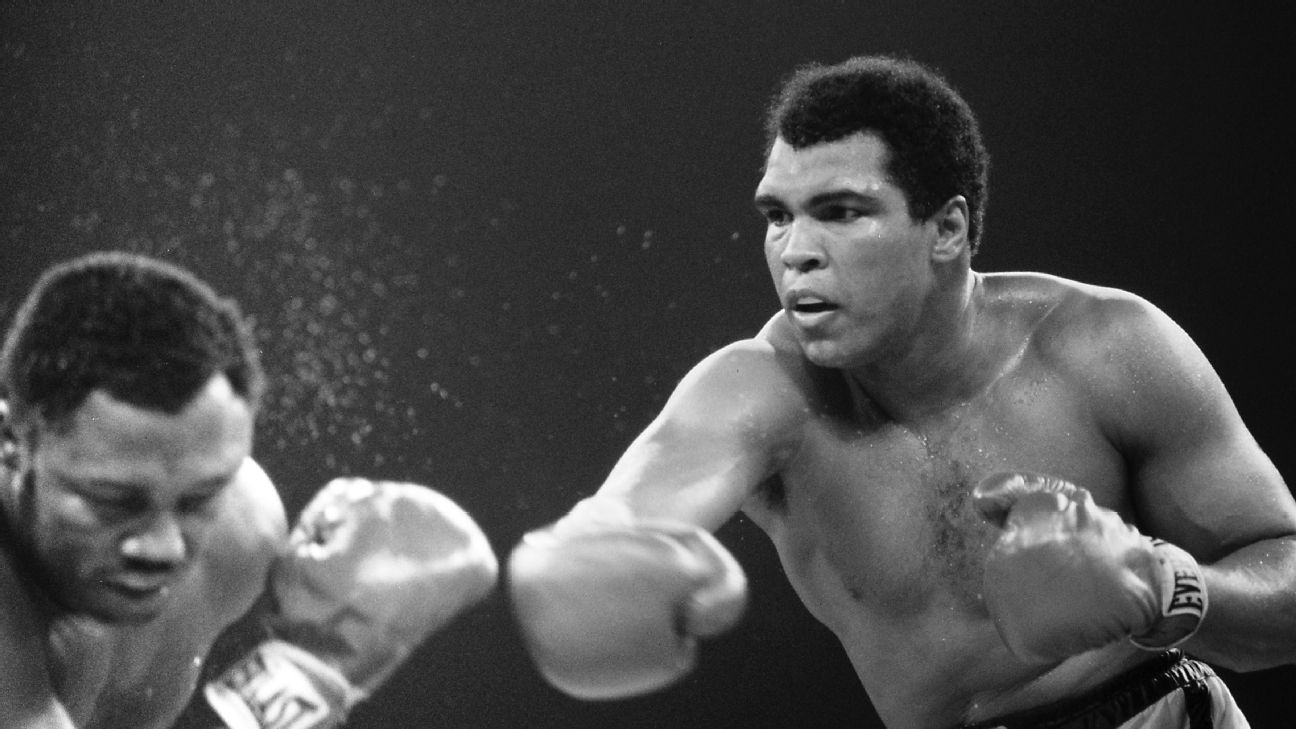 Ali had been exiled since 1967 because of his refusal to be drafted to the American military to fight in the Vietnam War. As a consequence he was stripped of his world heavyweight title, with Frazier taking his place as world heavyweight champion. This fight was only six months after Ali returned to the ring, with him looking to retake his title.
Both fighters came in after a decade of brilliance, Ali was 29 years old with 31 fights, Frazier was 26 with 27 fights.
In round 15, Ali was dropped by the greatest left hook commentators had seen in history. As the crowd groaned they thought he would surely not get up this stunning punch.
There were two minutes and 21 seconds remaining on the clock when he regained his feet, and slowly opened his eyes. However, the greatest boxer in history then fell to earth, and the crowd gasped.
When the bell finally sounded one second early to end the Fight of the Century, the scorecards read 8-6, 11-4 and 9-6. The winner is still unbeaten Joe Frazier. The greatest fighter in the history of boxing had finally lost.